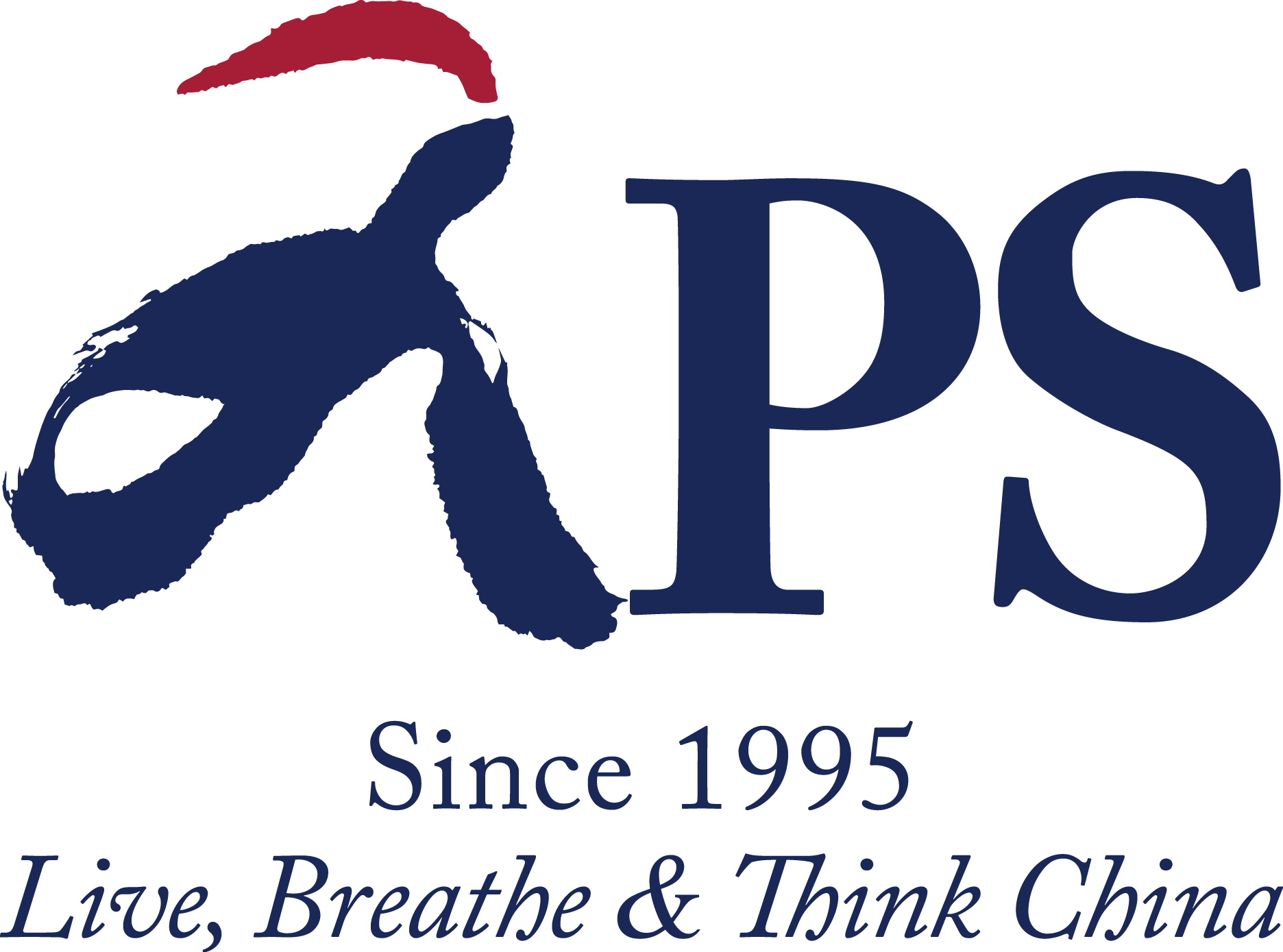 Language

Home
> Thought Leaders > APS China Monthly
APS China Monthly

The APS
China Monthly* is a collection of thought pieces and is part of our commitment to be your partner in understanding and investing in China.
Synopses of the APS China Monthly are presented here and r
egistered users may access our thought pieces
here
.
*The APS China Monthly was previously known as the APS China Quarterly.

January 2022
December has been an eventful month so far.
US President Biden held a virtual "Summit for Democracy" inviting such leading lights as Pakistan and the Philippines.
Our holiday read – "Captain Marvel and the Chinese Crusade" by Raymond Lim – is apposite here.
This is a beautifully written essay which looks into whether China is a monster to be slayed.
December 11 was the 20th anniversary of China's ascension to the World Trade Organisation.
Our "The Big Picture" looks into this.
Happy Reading!
Here is wishing you a Merry Christmas and a Happy New Year.
DECEMBER 2021
We are doing a double issue for the year-end holidays.
The first which is attached is a feature essay by me – "Burning issues of 2022" – which is my outlook for the next year and addresses amongst other issues on whether China is still investable given recent regulatory system shocks.
The other which will be out in mid-December is an engaging read by Raymond Lim on "Captain Marvel and the Chinese Crusade".
We will tell you more closer to the date but do look out for it as we are confident you won't be disappointed by it.
November 2021
Welcome to the latest issue of the
APS China Monthly
.
Our feature essay – "The Digital Renminbi: China's Escape Route?" by Tan Kong Yam and Cai Haoxiang touches on a central issue that will be closely watched in the years to come.
OCTOBER 2021
Welcome to the inaugural issue of the APS China Monthly.
Our feature essay – "The Taiwan Question" by Raymond Lim – addresses an issue that are on many investors' minds today.
As always, we hope you find our insights and analysis useful.
JULY 2021
In this quarterly issue, Raymond Lim in "Sino-US: Hinge Moment?" looks at the argument that has caused much hand wringing in the West on whether the pandemic marks a hinge moment in history between democracy and autocracy, with the latter apparently winning. I commend you to read it as the chairman of our firm addresses this in his usual forthright and lucid way.
Professor Tan Kong Yam and Cai Haoxiang in "How China Found its Confidence and Voice" take us through the thoughts of influential Chinese leaders, so that we can perhaps better understand the direction of Sino-US rivalry. While it is clear who, and which ideas are currently dominant, in a country as large and as complicated as China, there remains a diversity of views on what kind of country China should be.
There is also some diversity among the sources of clean energy that will underpin China's commitment to becoming carbon neutral by 2060. In "China's Net-Zero Promise: Secure, Clean, and Profitable", Wang Kangning looks at the varied sources of Structural Alpha for the portfolios of global investors as China practically rebuilds the structure of its economy, disrupting the current energy system in its tilt towards wind, solar, and hydrogen. For what China sets her mind to achieve, invariably gets done.
Going forward, to better serve our investors, we will increase the frequency of our China thought pieces from the current quarterly to a monthly – APS China Monthly – starting from 1 October.
April 2021
In our January Talk China webinar on "Hard Truths for 2021", our investors asked me about the most important issue among the 10 hard truths for this year, the motivation behind China's move against Alibaba, the relevance of growth versus value in China, and a number of other questions ranging from portfolio positioning to pandemic policy. In this edition, we share with you my answers to those questions that are germane to successfully investing in China for the long haul.
Professor Tan Kong Yam, Kanishk Kakkar and Jason Yap show in their piece "Is China Winning the Trade War?" that the Sino-US trade war is not over, and China is still playing its long game of "Go". The key battlegrounds have however shifted to the ASEAN (Association of Southeast Asian Nations) and European Union (EU) regions. They share why the manufacturing and trading of goods not considered to be of strategic importance will likely still be carried out in the ASEAN bloc, with China at the centre and effectively still the world's factory, its workers forming a rich pool of consumers waiting to be tapped.
Every day, millions of Chinese consumers enjoy a mindboggling variety of shopping choices, with rapid technological and logistical developments in China allowing them to now buy anything they want, anytime and anywhere they want. In "China Consumer: The Value Hunt", Chris Xu and Cai Haoxiang draw our attention to fast-rising domestic Chinese brands, a segment that international investors tend to overlook when investing in China's burgeoning consumerism. Offering quality goods at a reasonable price, domestic brands tap on innovative channels like livestreaming to win over younger, cash-rich consumers in lower-tier cities. Some of these brands can even go global. This is where the money is, rather than the usual e-commerce and logistics suspects.
JANUARY 2021
Economies and healthcare systems across the globe start the new year battered and bruised by a wily virus that has defined 2020. As the United Kingdom took the lead in starting mass vaccinations in December amidst Covid-19 flare-ups, many investors are pricing in an imminent exit from pandemic conditions and a return to normal life. We think these hopes are premature.
In "Hard Truths For 2021", I share with you my views for 2021: China's probable 8%-10% economic rebound in 2021 and the fast forwarding of its anticipated return to the apex of the global economy around 2025, the resilience of Covid-19, rocky Sino-US relations, China regulating tech rather than punishing Jack, China e-commerce being more bubble than magic, the danger of Modern Monetary Theory and a plummeting USD, the revival of value investing, as well as the challengers to China's crown as the world's factory.
In "Silver Bullets and Magic Wands – Can Covid-19 Vaccines Save 2021?", Dr Sarah Li Yun examines topics such as the odds for vaccine "surgical strikes" eliminating the coronavirus with no collateral damage and no masks in sight, as well as the realities and myths of vaccines.
In an extraordinary year like 2020 that saw all major economies contract painfully, China would not have posted 2%-3% growth without a strong domestic economy. Professor Tan Kong Yam and Cai Haoxiang show in their piece, "China's Two-Horse Economy Will Canter On", how Covid-19 and the trade war has given the country a powerful nudge towards a consumption-driven economy. Investors should continue to bet on the domestic demand horse, which can pull China ahead of other countries in the years to come.
October 2020
The United States' presidential election in a month's time is one of those defining moments in its history. Whether it will be more "American Carnage" or the return of the "Audacity of Hope", it will also have an impact beyond its shores. In "Sino-US: Dominion", Raymond Lim looks at this most important bilateral relationship in the world.
Jason Yap, Cai Haoxiang and Professor Tan Kong Yam discuss in their piece, "Breaking up with China is hard to do", the impact of COVID-19 and rising Sino-US tensions on supply chain disruption across large and small companies globally, and explore the case for a global supply chain re-configuration, focussing on the US and China and the associated risks and opportunities.
In "Schrödinger Cat Walks Down Wall Street", Wong Kok Hoi makes the case that one set of investment fundamentals can only lead to one outcome, no matter how many interpretations. The ultimate mathematics of investing is that the present value of the company must be about equal to the present value of all future cash flows most of the time, and there have been no exceptions in the history of investing. Any large deviation from this in the short term, such as the exuberant stock market rebound since March, will be brought back to reality by this investment axiom.
JULY 2020
Even in the midst of the coronavirus crisis, US-China tensions continue to ratchet up in the South China Sea. Raymond Lim's piece on "What Xi's China Wants" looks at why the South China Sea is the principal arena where the contest for strategic dominance by these two great powers is being played out.
In this contest, China draws strength from a rising grassroots nationalism led by the post-1990, post-Deng generation. In "A Brief History of China's Economic Transformation: A Personal Perspective", Professor Tan Kong Yam examines the investment impact of this younger generation's unfolding attitudinal transformation towards Chinese brands, at the expense of foreign ones.
Finally, in "Why China Now?", Stella Zhang and Chris Xu take on the naysayers and make the case why it makes sense to invest in China.
April 2020
In "China: From Panda to Dragon", Raymond Lim a former Cabinet Minister in the Singapore Government, discusses the geopolitical impact of China's rise in Xi Jinping's New Era. This is particularly germane as never before has geopolitics impacted so much on markets.
The next essay "China politics in the age of the coronavirus" is by Professor Tan Kong Yam, a China expert who worked previously in the World Bank's China office. He examines the impact of the coronavirus on the factional dynamics between the liberal and nationalist factions in China.
Finally, in "Death to China?", Wong Kok Hoi, Founder and CIO of APS Asset Management argues how difficult it is for the US to try to kill off China's economy through decoupling and other measures.