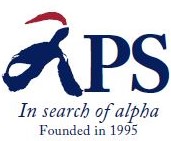 Language

14th Annual Client Event 2017
11 - 15 September 2017
Beijing, China

Xi's Modern China
---
This year, our Client Event returns to Beijing against the backdrop of the 19th Party Congress, which is likely to take place in November. The theme of this year's conference is 'Xi's Modern China'. If President Xi Jinping successfully consolidates his position in the Party, government and military, we expect to see reforms extending into even further aspects of Chinese politics, economics, business, leadership, capital markets and society. Our gathering this year will analyze and debate what kind of China will emerge when Xi successfully implements more of his vision and the implications for investors.
President Xi has been named 'core leader' and has successfully installed like-minded colleagues in the Party, Cabinet, provinces, key regulatory bodies such as the banking regulator and securities regulator. This has facilitated financial market reforms, which aims to bring about meaningful deleveraging, a reduction in systemic risks, and a restoration of investor confidence in the stock market. Separately, while major structural state-owned enterprise reforms are on hold until after the Congress, supply-side capacity cuts and the short-term boost in economic growth have translated to significantly improved profitability and lower leverage for China's largest non-financial firms.
We will also have an 'Asia Forum' to assess the structural reforms and market misperceptions of India, Japan and Vietnam. Asian senior policymakers and experts, and APS portfolio managers will discuss reforms and developments in their respective countries. This will be followed by a special panel on urbanization in China, where the Beijing-Tianjin-Hebei urban agglomeration and the Xiong'an New Area – said to be a personal initiative of President Xi – will be discussed in detail.
To understand urbanization and modernization from the ground up, we will also be bringing our guests on a high-speed rail experience. It includes a visit to the Xiong'an New Area which is similar to Shenzhen in the 1980s and Shanghai's Pudong in the 1990s. We will also be visiting Zhongguancun, Beijing's tech hub to see the latest developments and innovations.
Trip Extension Ho Chih Minh City, Vietnam
7-9 Sep 2017
For the first time this year, APS is pleased to offer an extension to Ho Chi Minh City, Vietnam, hosted by our Vietnam portfolio manager. The visit centers on company and factory visits.
For more information, please contact Yana Goh and Jean Ng at yanagoh@aps.com.sg and ngjeanhui@aps.com.sg.