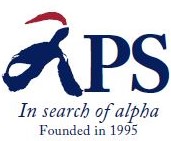 Language

Home
> About Us > Corporate Infrastructure > Compliance
A culture of compliance is ingrained into every process and employee at APS
---
APS' compliance systems and culture were built by a former senior law enforcement officer of Singapore, Mr Sim Poh Heng who was the Deputy Commissioner of Police, Director of the Central Narcotics Bureau and Director of Operations at the Internal Security Department of Singapore. During his 15-year tenure at APS, Mr Sim fostered a compliance culture that is ingrained into every process as well as every employee and officer of the firm.
Mr. Vincent Bao was appointed as the Chief Compliance Officer in December 2015. Under the mentorship of Mr. Sim Poh Heng, Vincent has been exposed to the effective compliance framework of APS and is inculcated with the strong fundamentals of compliance which APS has built over the years.
Vincent graduated from the Shanghai Jiao Tong University with a Bachelor in Electronic Engineering (with Minor in Finance). He started his career as an auditor with two of the four big accounting firms namely Ernst & Young and PwC before he moved into compliance. Before he joined APS in January 2012 as a Compliance Officer, he was a Compliance Manager at an investment management firm in China for two and a half years.
The compliance department reports directly to the Board of Directors and apprises the Board of new regulations and APS' compliance activity on a regular basis. The department tracks all activities within APS to ensure compliance with all applicable laws and regulations as well as rules of conduct set out by APS. These include a Code of Ethics, trading clients' accounts, employees' personal trading, marketing activity, client reporting and adherence to investment management agreements, just to name a few areas.