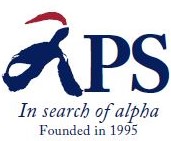 Language

APS Asia Forum (London) 2019
28th March 2019
London
_______________________________________________________________________
____
APS will be hosting its third annual Asia Forum in London this year on March 28th. Each year we invite a select group of senior investment professionals who are interested in Asia to this event, which features meaningful interaction with senior members of APS in discussions on the future of investing in Asia. The event has historically earned positive feedback from past attendees, for the depth and breadth of our intelligence in Asian markets, and for offering differentiated insights that are not commonly held by our peers.
This year's theme, "China in the Age of Xi" will include keynote presentations by Raymond Lim (Executive Chairman of APS and former Cabinet Minister in Singapore), Dr. Tan Kong Yam (Deputy Chairman of APS China), and Wong Kok Hoi (Founder & Group CIO of APS), who will share their insights on China's future and policy direction amidst the US-China tech war, while exploring the possibility of a Thucydides bear market and highlighting best investment practices for generating alpha in China's stock market.
Similar to past events, attendees will include CIOs, portfolio managers, and other investment professionals from European pension funds, endowments, other institutional asset owners, and financial institutions.