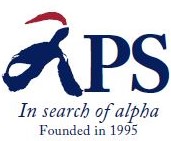 Language

APS New York Investment Conference 2017
26 September 2017
New York, USA
_______________________________________________________________________
This year, APS will host its Third Annual New York Investment Conference on September 26, 2017. This full-day, closed-door event, is designed for institutional investors with a keen interest in how President Xi will lead China and implement his vision, along with the implications for investors.
The conference, titled "Xi's Modern China", will include keynote speakers and China experts who will share insights on China's role in an increasingly tumultuous world, where President Xi is expected to lead China, the resilience of the Japanese market, and the APS strategy in identifying and generating alphas in an unpredictable 2017.
As in past years, attendees will include CIOs, portfolio managers and other investment professionals from North American pension funds, endowments, other institutional asset owners and financial institutions.