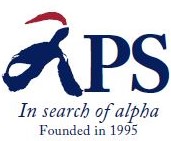 Language

APS Asia Forum (London) 2018
20th March 2018
London
_______________________________________________________________________
APS will be hosting its annual Asia Forum in London on March 20th, 2018. As with our events held in China and New York, the London forum is a closed door event for institutional investors.
This year's theme, "Asia in the Age of the Strongman" discusses the changing picture across Asia, particularly China and Japan. Raymond Lim, a former Cabinet Minister in Singapore and Adjunct Professor at the Lee Kuan Yew School of Public Policy, will look at the big issue of war and peace in the midst of rising geopolitical risks. APS Japan CIO, Hiromitsu Kawakita, will share the untold story of the renaissance that is taking place in corporate Japan several years into Abenomics. Deputy Chairman of APS China Professor Tan Kong Yam, an expert on China's economic transformation, will discuss China's political economy and what it means for future reforms. APS China Deputy CIO Stella Zhang, a veteran Chinese portfolio manager, will make the case on why she is bullish about Chinese markets in the age of Xi. Finally, APS Group CIO and Founder Wong Kok Hoi will explain how a stock picker like APS will avoid the torpedoes and ride the winners in this unfolding canvas.
Attendance is by invitation only. For further information, please send an email to jennycheung@aps.com.sg or lynngooi@aps.com.sg.