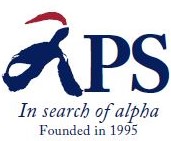 Language

Home
> About Us > Corporate Infrastructure > Risk Management
The risk managers operate at an arm's length from the investment team
---
The risk management department's main functions include investment, counterparty and operational risk surveillance and reporting. The risk managers monitor and manage numerous risk measures for all portfolios on a daily basis, including market, liquidity, concentration and leverage risk indicators. For the purposes of vigilance, the risk team reports gross and net exposures by country, sector, capitalization, long, short; liquidity; fundamental ratios; and top positions to the CIO once a week.
Every portfolio's risk parameters—such as maximum exposure to each security, total portfolio exposure to each geographical area and other limits—are coded into Bloomberg Asset and Investment Manager (AIM), which the front office uses for trade execution and portfolio management. The system makes pre-trade compliance checks and if these thresholds are breached, orders will be stopped and AIM raises a red flag to the investment, compliance and risk management teams. Post-trade compliance checks are also run daily and any breaches due to market appreciation are reported immediately.
Besides monitoring investment risk, the risk management team also conducts due diligence reviews and financial statement analysis on counterparties and third-party service providers to ensure that their operational and business risks are within acceptable levels.
Furthermore, to ensure that APS maintains a minimum level of operational risk, the risk management team reviews the operational policies and procedures of each department in APS, coordinates peer group reviews on those policies and procedures, as well as subjects those policies and procedures to the audit of external auditors.