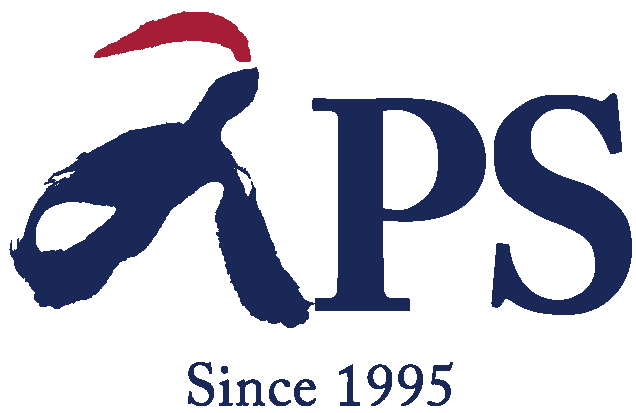 Language

Home
> About Us > APS in the News
APS in the News

HK Lim Photography
November 29, 2023
APS Hedge Fund Still Shorting JD.com After Bearish Bets Pay Off
APS Asset Management, which shorted JD.com Inc. as early as 2017, remains bearish on the Chinese company after the trade partly helped with a 7.6% gain for its hedge fund in the first 10 months
.
..
November 21, 2023
Computer scientist with a passion for biomedical engineering wins prestigious Rhodes Scholarship to Oxford
A Stanford computer scientist who hopes to leverage
cutting-edge AI technologies for use in medical treatment has won the Rhodes Scholarship
this year
.
..
October 10, 2023
China funds look to Mideast cash as US investments wane
Chinese funds are seeking new capital sources in the Middle East and other markets, managers say, in a shift that could reshape investment flows as diplomatic tensions and other risks drive many U.S. investors out of the country
.
..
September 29, 2023
China will weather the post-Covid blues: APS
T
he world's second-largest economy can still expect mid-single digit growth for years to come, says APS Asset Management, but the value on offer is the best it's seen in decades
.
..
June 16, 2023
China Unlikely to Roll Out 'Big Bang' Stimulus Amid Low Inflation
The People's Bank of China cut its short- and medium-term policy interest rates by 10 basis points this week in a sign that further easing of its monetary policies will occur, but economists and investors are not hopeful for any "big bang" stimulus and instead expect a gradual easing to boost consumption
.
..
May 5, 2023
Interview (Xinhua): China's Development Potential Will Continue to Bring New Opportunities to Investors——Interview with Wong Kok Hoi, Founder of APS Asset Management
Wong Kok Hoi, founder of Singapore's APS Asset Management, said in an exclusive interview with Xinhua News Agency that China's deep development potential will continue to bring new opportunities to investors.
..
January 3, 2023
A Tale of Two Chinas
The golden period of China's e-commerce sector is over. Valuations need a reset in line with mature stocks, instead of growth stocks
.
..
November 2, 2022
Investors Lose Taste for Pricey Chinese Liquor as Xi Renews 'Common Prosperity' Call
Chinese President Xi Jinping has a vision to distribute wealth more equally across the country. Investors are sobering up to what that could mean for the companies that make the nation's beloved fiery booze
.
..
August 18, 2022
Nexus FrontierTech and APS Asset Management Develop Award-winning Platform for ESG Data
Analysis
Nexus FrontierTech and APS Asset Management are jointly developing a platform for ESG data analysis
on companies with principal offices or significant business activities in China, Hong Kong, Macau,
Taiwan, and Singapore that issue equity and equity-related securities.
..
August 16, 2022
What the Japanese bubble taught me
The Japanese economic miracle hit its zenith in 1989...
August 14, 2022
Boosting income streams for your golden years
With rising inflation today reducing the real rate of return of bank savings, growing your retirement nest egg is a challenge, but there are still a number of investment vehicles that prospective retirees can consider...
March 7, 2022
Avoid standing naked when the tide goes out
The years 2020 and 2021 have been extraordinary. Ravaged by an unprecedented pandemic, major economies pumped in massive liquidity into their respective financial systems to save themselves from deeper stagnation...
January 19, 2022
Tencent pursues quieter investment strategy amid China's Big Tech crackdown
Pony Ma seeks to avoid Beijing's push against perceived monopolists by targeting expansion overseas...
December 10, 2021
Has the 'common prosperity' drive hurt China's prospects?
I have been travelling in Shanghai, Beijing, Shenzhen and Hangzhou for the past 11 weeks, meeting the founders, chief executive officers and senior management of over 20 listed companies...
September 13, 2021
Tencent and Alibaba pledge to open up apps to competitors
China's two largest tech companies promised to open up their digital empires on Monday, a move that may reshape online life for hundreds of millions of users...
January 19, 2021
China's crackdown on Alibaba goes beyond teaching Jack Ma a lesson
China's antitrust probe into Alibaba Group Holding Ltd., the country's largest and most high-profile internet company, is more about sending a message to the tech industry than targeting the group and its founder Jack Ma, industry observers said...
November 17, 2020
How China's big tech companies upset Beijing
The climate is cooling rapidly for China's tech giants.
After years of warily allowing companies such as Alibaba and Tencent the freedom to grow without significant interference, Beijing has signalled it does not like how Big Tech is behaving...
November 9, 2020
Pursuing passion for migrant worker issues

Harvard graduate Poh Yong Han is the first in her family to go to university, but her parents never pressured her to excel in her studies...
November 4, 2020
Ant Group's dramatic listing halt may chill other fintech IPO hopefuls
The unexpected halt of Ant Group Co. Ltd.'s dual listing in Shanghai and Hong Kong two days ahead of its scheduled debut highlights the fast-changing nature of China's regulatory environment for the financial technology sector and may lead some other fintech companies to rethink, or even pause, their IPO plans, experts say...
October 22, 2020
Big-Name Asia Hedge Funds Raise Billions, Startups Struggle
Established Asian hedge funds have attracted the lion's share of new money this year, while startups have been hamstrung by global travel curbs that have made it impossible for face-to-face meetings with European and U.S. asset allocators...
August 4, 2020
Hedge Fund Boosts Cash on Growing Risk of U.S.-China Armed Clash

As investors grapple with the relentless rise in global coronavirus cases, one Singaporean hedge fund is preparing for another dire event -- the possibility of an armed clash between the U.S. and China.
In the lead-up to November's U.S. presidential election, APS Asset Management Pte. is increasing allocations to the relative safety of cash, along with stocks that would weather an outbreak of hostilities, said founder and Chief Investment Officer Kok Hoi Wong...
April 6, 2020
Hedge Fund Bears, Volatility Managers Thrive in Wild Markets

Wong Kok Hoi, founder and CIO of Singapore-based APS Asset Management has been bearish on JD.com for years. Last week, SumZero published his full-length short report on the e-commerce giant, whose $60B valuation he deems "unjustified". We sat down with Wong for an in-depth dissection of his thesis and more detail on the red flags investors are either missing or underestimating...
March 17, 2020
Hedge Fund Bears, Volatility Managers Thrive in Wild Markets
Wong Kok Hoi, whose company manages $2.3 billion of assets for largely institutional clients, said his $270 million APS Asia Pacific Long Short fund is up 14.3% this month. It's gained 21% this year thanks in large part to bets shorting Wynn Macau Ltd., Apple Inc., and Australian retailer Harvey Norman Holdings Ltd., whose shares have all tanked.
Its smaller All China Long Short Fund has returned 14% this year while its flagship long-only China funds are down 4% -- a respectable achievement given its mandate and the state of the market.
"We're at the early stage of capitulation by investors because many, especially in the U.S., have been so long for so many years and leveraged. They're only just beginning to unwind," Wong said. "Covid-19 has just started in the U.S. and Europe. If I use baseball language to describe it, they're probably in the second or third innings."
Top-performing Asian equity fund managers are betting that North Asian bourses will outperform those in Southeast Asia over the next 12 months. Find out which are their favourite markets and stocks...
When I was asked by Gerard Lee to speak at this Event on any topic of my choice, I could have chosen the easy way out by talking about the prospects of Asian or China markets...
We wish to inform you that Dr. Lee Kong, Chief Operating Officer of APS Asset Management Pte Ltd (APS) since 2008, has tendered his letter of retirement, with effect on 31st December 2012. The management of APS has agreed to Dr. Lee Kong's intended retirement. However, Dr. Lee Kong has kindly accepted an offer from APS to work as an Advisor to handle Information Technology and other major operations projects that will continue to enhance the efficiency and productivity of the firm. Dr. Lee Kong will assume the role of Advisor on 1st January 2013...
With many China-focused investment platforms content to follow the macro growth story Singapore-based APS Asset Management has achieved performance that has made it a winner of the Best of the Best Performance Award for China Equity (Shanghai A-share Index) for the fifth year running by applying principles that Warren Buffet would happily endorse - painstaking bottom-up analysis of individuals companies to ferret out the undervalued gems...
Lim Meng Tat, the newly appointed chief executive officer of APS Asset Management, is looking forward to taking the 15-year old boutique firm to another level...
APS Asia-Pacific Hedge Fund, the best performer among 108 Asian long-short equity funds in the past 12 months, has invested half its portfolio in convertible bonds to limit potential losses from a slump in stocks..
The great China economic express suddenly found itself losing steam in 2008, with its export sector reeling as a result of wilting external demand and its Shanghai Composite index dropping an astounding 65% for the year...
Even as most emerging markets are expected to go through much slower growth this year, some analysts believe China might keep up at good pace at a - slower but still high - growth rate of 6.5% this year, partly due to its huge reserves and its fiscal stimulus plans...
APS informed Opalesque in an email communication that the firm is now launching the APS China Alpha Fund as a long/short China focused equity fund...
APS Asset Management is bullish about China's A-share market, forecasting strong earnings growth over the next few years, with at least a 15 to 20 per cent jump in earnings this year...
Singapore-based APS Asset Management is planning to launch a new China fund in October this year, said Wong Kok Hoi, the company's chief investment officer...