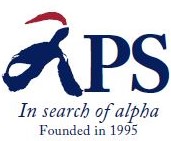 Language

The APS All China Long Short Fund is focused on achieving long-term capital appreciation through investments in the China A-Share market and shares of companies established or operating in the People's Republic of China that are listed on exchanges in Taiwan, Hong Kong and Singapore. The Fund opportunistically shorts positions to hedge exposure to the mainland China stock markets.
Domicile
Cayman Islands
Structure
Open-ended
Capacity
US$1bn
Investment Manager
APS Asset Management Pte Ltd
Target Investments
Assets or listing in the A-Share markets of the Shanghai Stock Exchange and/or Shenzhen Stock Exchange, companies listed on the B-share markets, as well as companies listed in Taiwan, Hong Kong and Singapore
Lock-Up Period
None
Liquidity
Weekly
Management Fee
• Class A & B: 2%
Performance Fee
• Class A: 20% (outperformance above 8% hurdle rate)
• Class B: 20% with High Water Mark
Subscription Fee
Up to 5%
Redemption Fee
Up to 3%
Legal Advisers
Yuan Tai Law Offices (China), Walkers (Cayman Islands), Rajah & Tann LLP (Singapore)
Prime Broker
UBS AG London
Auditor
Deloitte & Touche
Administrator
HSBC International Trust Services (Singapore) Ltd
Please click
here
for the latest factsheet.
Notice:
The Shares may not be marketed, offered or sold directly or indirectly to the public in China. The Shares may only be marketed, offered or sold to Chinese institutions which are authorized to engage in foreign exchange business and offshore investment from outside China. Chinese investors may be subject to foreign exchange control approval, and filing and/or registration requirements under the relevant Chinese foreign exchange regulations, as well as offshore investment approval, filing and/or registration requirements.